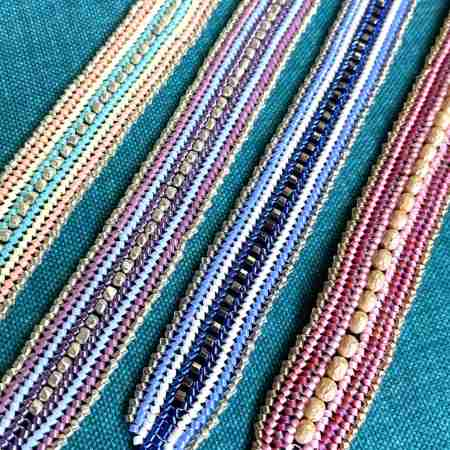 by Colleen Ewart May 29, 2022
This month, Island Cove is featuring the Herringbone stitch.  A geometric, versatile pattern for using different sizes and shapes of beads to create beautiful beaded jewelry!
Named after the backbone of the Herring fish, the 2 bead pattern creates a shape like a "v" similar to a chevron but not the same, and is then...