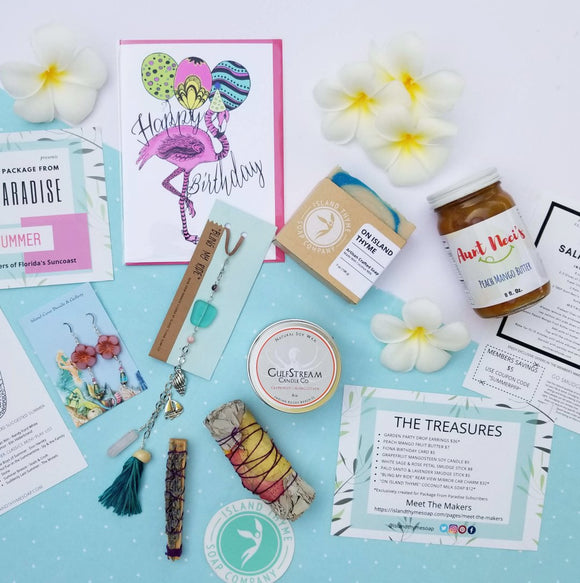 by Phoebe Moll June 08, 2019
Each box is chock full of seasonal handmade treasures from makers of Florida's Suncoast. Colleen's "Garden Party" earrings are just one of the items created exclusively for this new subscription box.
by Phoebe Moll October 29, 2017
Typically it's the changing of the leaves that signifies fall flora. But its chrysanthemums, or "mums," that have caught our attention this month. They commonly bloom during the fall, earning the designation as birthday flower for those born in November.  Available in a wide array of colors - from white, to yellow and gold, pink, orange, bronze, deep red, and purple, Island Cove artists and clients alike are going crazy for chrysanthemums.