by Phoebe Moll April 05, 2017
Island Cove's newest class - the Luna Rose bracelet - uses crescent-shaped CzechMates beads to form the delicate rose petals.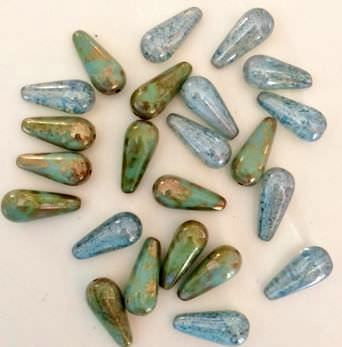 by Phoebe Moll February 11, 2017
Making your own drop earrings, versus buying a pair, offers the chance to customize the look to your preferences. What color palette or fashion are you hoping to match?
by Phoebe Moll February 11, 2017
With Island Cove Beads & Gallery perched on the coastline of the Gulf of Mexico, it's no wonder the owners, designers, and artists draw inspiration from the sea. One of the most popular jewelry-design classes offered at The Cove is the "Sea Urchin bracelet." It's organic shape catches the eye and feels great on the wrist.